quick little designs for project rooftop's wonder woman wardrobe war!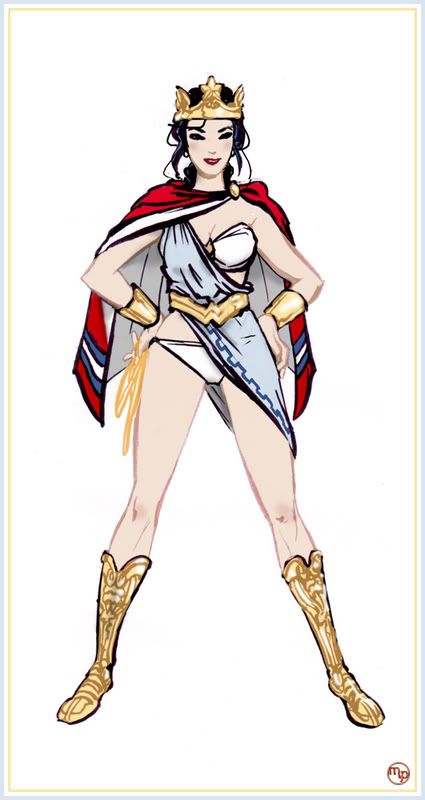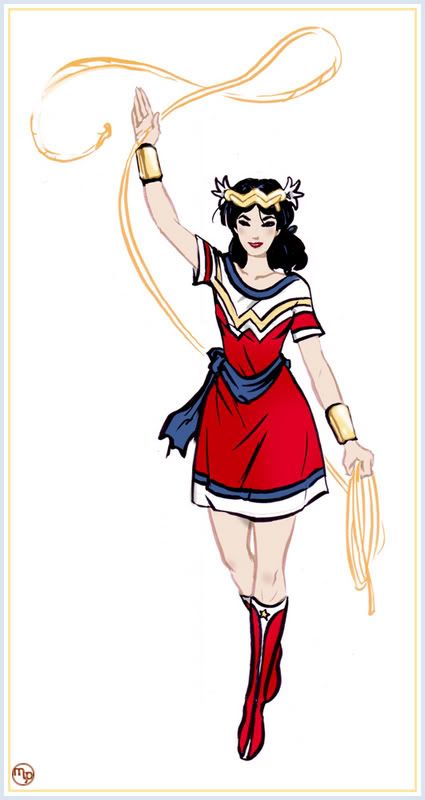 with these designs, i was trying to respect the iconography of the wonder woman character while subtly evoking more of her classical past. i hadn't really thought about it before now, but- if i had my druthers, wonder woman would have a simple white robe with gold accents. i know her patriotic duds have been explained in the comics somehow, but they're far too busy for my taste. blue & gold or red & gold combos would look much better (at risk of ripping off mary marvel, i guess).

UPDATE: yeesh. apparently i missed the deadline. i guess it was one of those situations where "by" such-and-such date excludes the stated day itself, because i know i sent it in by then. oh well. i had fun anyhow. hopefully they'll do another round one of these days...