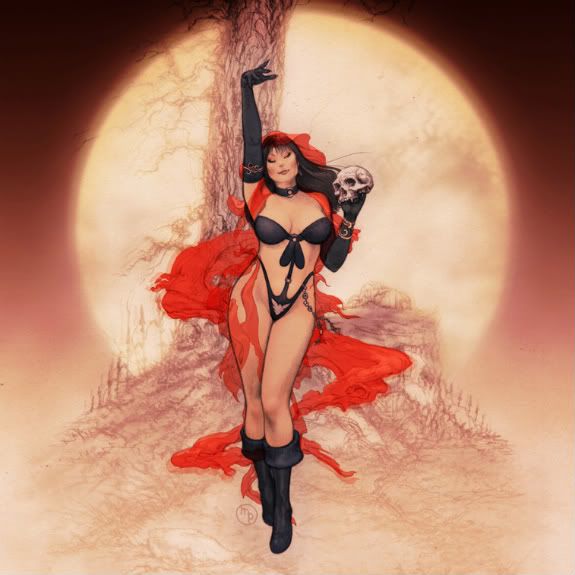 Another doomed Project:Rooftop entry.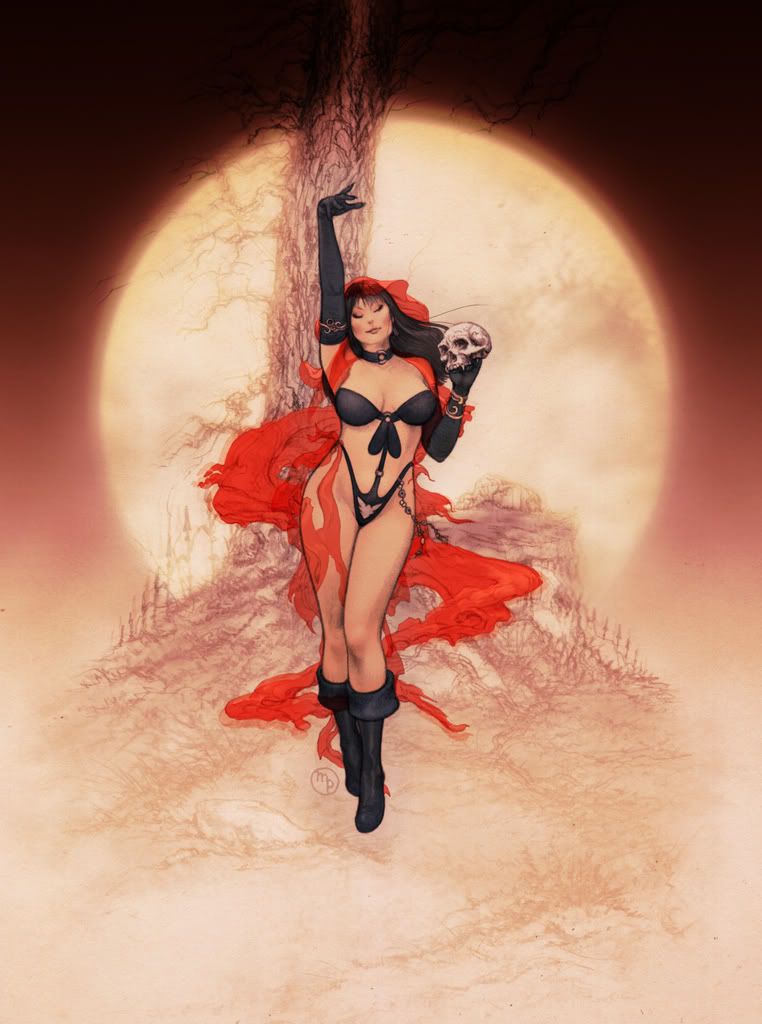 I had toyed around with taking a more conservative route on this redesign (especially since the judging panel would include an honest-to-goodness "herstorian"), but figured hey- it's Vampirella! Any red-blooded adolescent male instinctively knows what makes her costume so doggone nifty, right?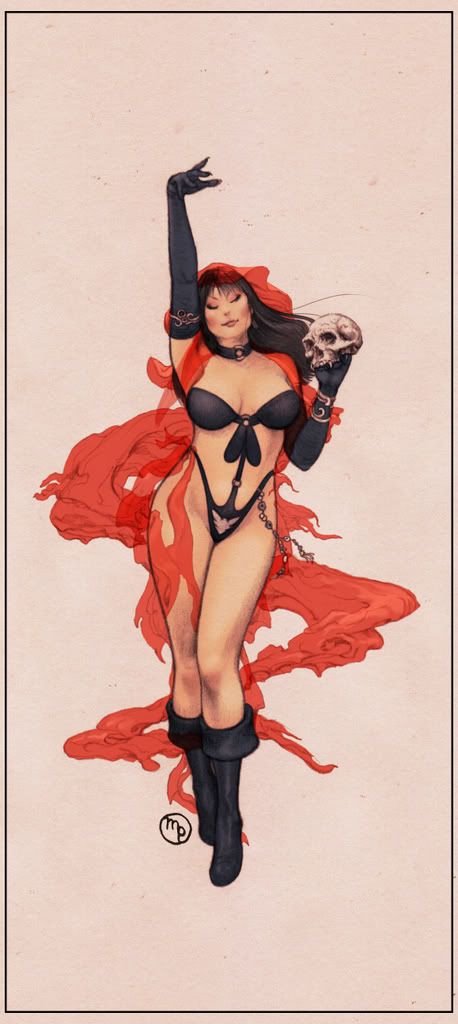 Seriously though, underneath the tacky T&A, the core of the character could be seen, more philosophically, as an intermingling of sex and death. Elemental, simple, spooky- hence the death's-head bikini and blood-red gauze flowing throughout my design. It turns out the skull/woman blend is a strangely common visual theme...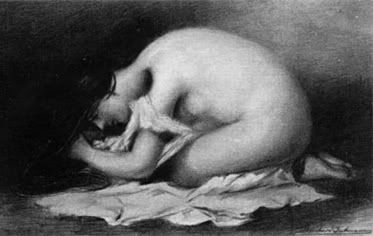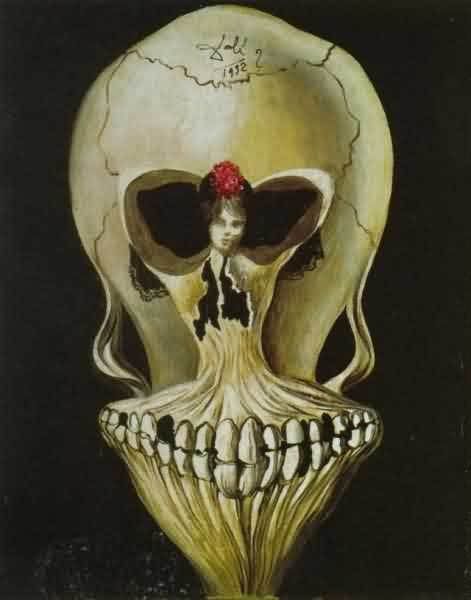 Salvador Dalí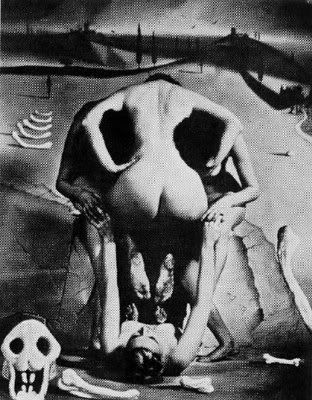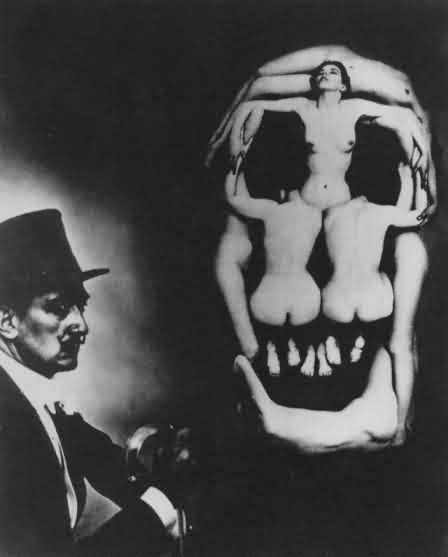 Human Skull Consisting of Seven Naked Womens Bodies by Dalí, Photo by Philippe Halsman after a drawing by Dalí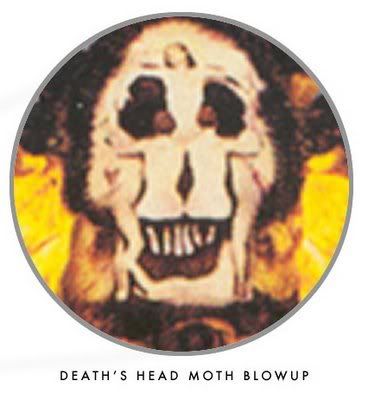 The Dalí image above, re-used in the poster campaign for The Silence of the Lambs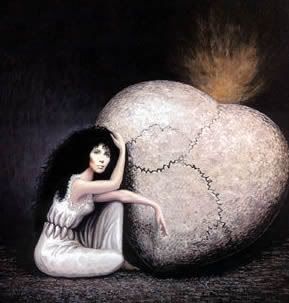 Cher?!?!?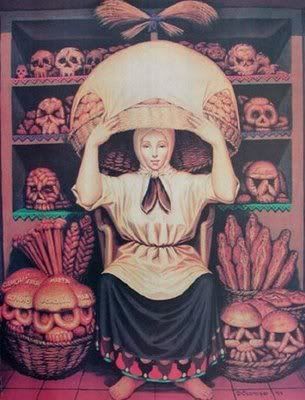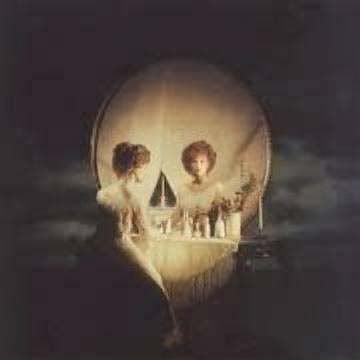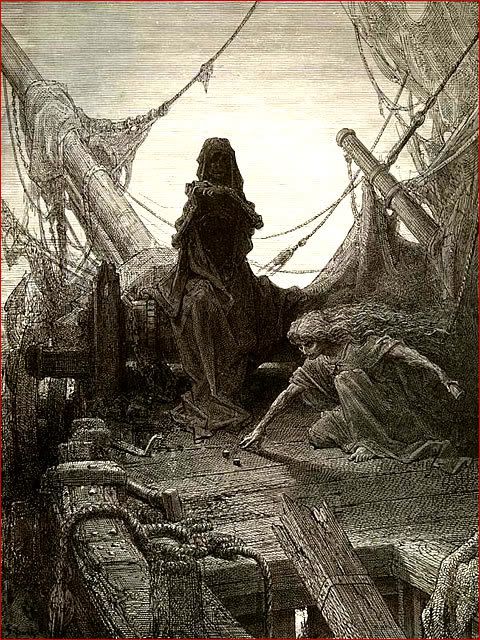 Gustave Doré's take on "Death & the Night-Mare Life-in-Death," from The Rime of the Ancient Mariner

I don't know the particulars of Trina Robbins' involvement in the original Vampirella costume design, but I did find this surprisingly sweet (or creepy, depending on one's perspective) story about Jim Warren's initial inspiration for the character...

In the early 1970s, Warren launched a new anthology horror comic, only with a different kind of host. Forget that geriatric Uncle Creepy and doughboy Eerie; here was a new breed of horror host, someone who dripped blood and sex in equal measure. Here, from the planet Drakulon, was the shocking and alluring Vampirella, a bloodsucking hottie with a pet bat and a barely there costume. Sales spiked like a wooden stake.

Warren carefully crafted Vampi from her trademark thigh-high boots up. First, he enlisted Ackerman to write her debut story, then tapped legendary artist Frank Frazetta to bring her to life. He even had a model in mind. When Warren was first musing over the idea of a female heroine, he started to idly sketch a face. Looking down, he realized whom he had drawn. It was Gloria Reif, his high school girlfriend, whom he hadn't spoken to in more than 20 years.

"There was no way I could keep the memory of that first love out of my head," he says. Warren dug through old photos until he found one of Reif, age 16, sitting on her front step. "That was who Vampirella would look like." Warren never mentioned the inspiration to his writer or artist; he couldn't bring himself to call Reif, either. . . .

Then in 1993, something miraculous happened. Vampirella returned.

After Jimmy Taubman and Gloria Reif broke up after high school, Reif went to college to pursue a psychology degree. She got married to a man named Goldberg, became a mother, then a piano teacher, and finally a psychologist. She'd hear reports about her ex-boyfriend Jimmy now and again, how successful he was, but she never tried to reach him. The years blurred by; in the late 1980s, Reif became a widow. In 1993, a friend told her that Jimmy was back in town, in Philadelphia.

"So I called him," Gloria Goldberg says now.

"I walked in through that front door, and we kissed," Warren recalls. "She took me in, healed me and became my cheerleader. She saved me."

Eventually, the energy returned along with the will to fight to reclaim some of what he'd lost. He retained legal counsel and began to claw his way back. The suit with Harris Publishing dragged on over a period of years. Warren can't talk about the settlement. It's clear that while he lost the rights to the Vampirella character and Famous Monsters, he's recovered Creepy and Eerie. It's strange that Warren lost Vampirella, only to find Gloria again.

[SOURCE]

*Awwwwww*
HAPPY HALLOWEENSES