I've been keeping a haphazard dream diary over the past year, sketching out various scenarios as they occur to me. Occasionally I get a nice, vivid one handed to me on a platter of snowflakes and gummi bears.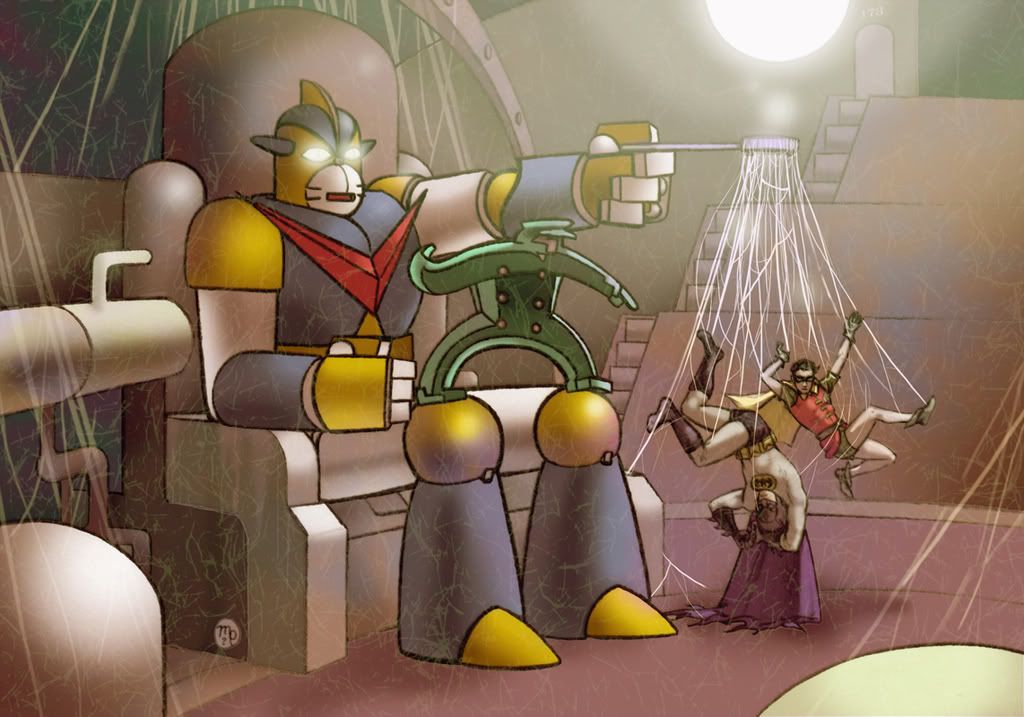 Minus a minor color adjustment on the robot, this tableau is pretty near exactly what I saw in my sleep a few months back. A novel change of scenery from the apocalyptic, loose nuke dreams I usually get.

Q: What does it all mean?
A: Clearly, Skynet is rapidly approaching self-awareness, and Batman & Robin shall be powerless to save us from it. All hail Chrom, Robot Lord of Cyberia!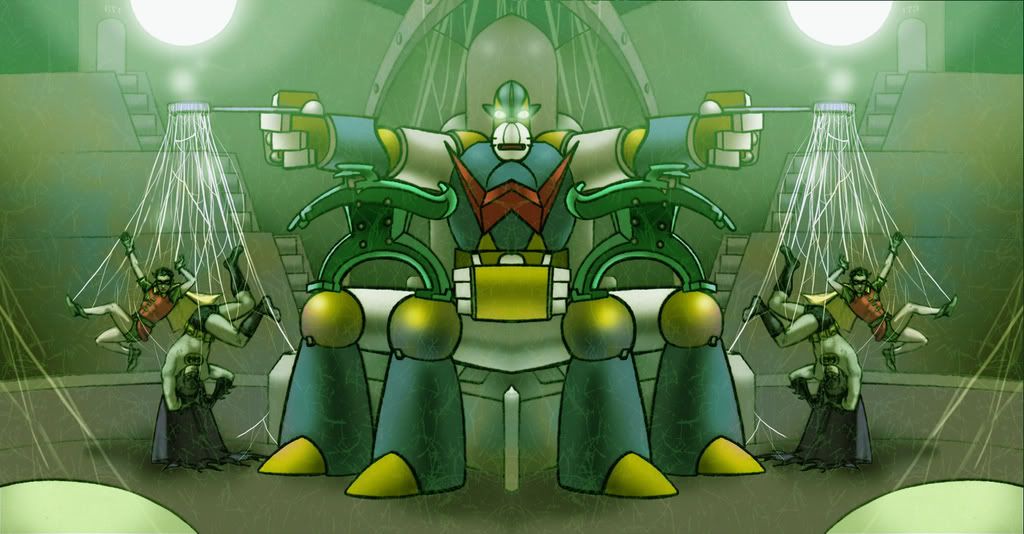 I actually sort of think this would fit in nicely with some of the stories in the new Chip Kidd/Jiro Kuwata (yes, him too; spare me the blog-o-drama) BAT-MANGA! book. There are a few other things in its pages that really set off my dream-diving spidey senses, but I'll save them for another post...

For now, though, enjoy a few of these haunted objects from my wundershelves: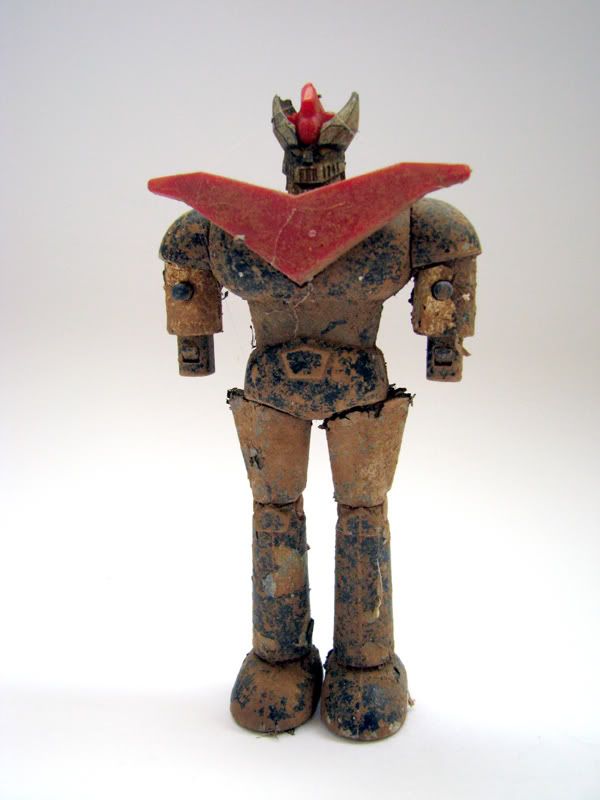 A Mazinger Z(?) figure dug up from the ground near my dad's toolshed. Presumably discarded by the previous landowners, its Cthuloidal encroachment upon my dreams nonetheless speaks of vast-y eldritch terrors, aeons-ancient, drenched in dread...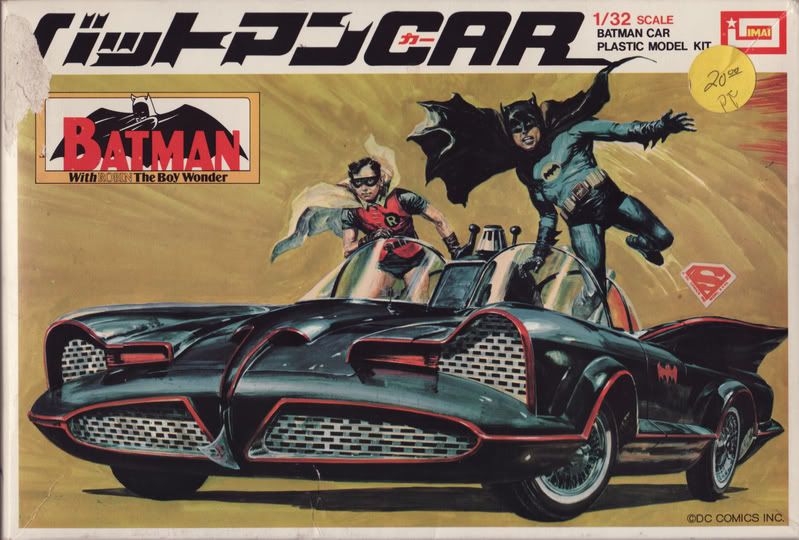 A Batmobile model kit (produced at right about the same time as the original Bat-Manga stories, if I'm not mistaken). I purchased it at my first-ever comic book "convention" (which was actually a rather meager, card-table and folding-chair affair over at the local Hills shopping mall). Not too terribly menacing.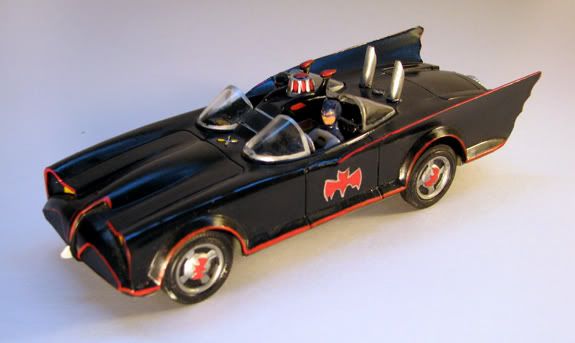 Atomic batteries to power!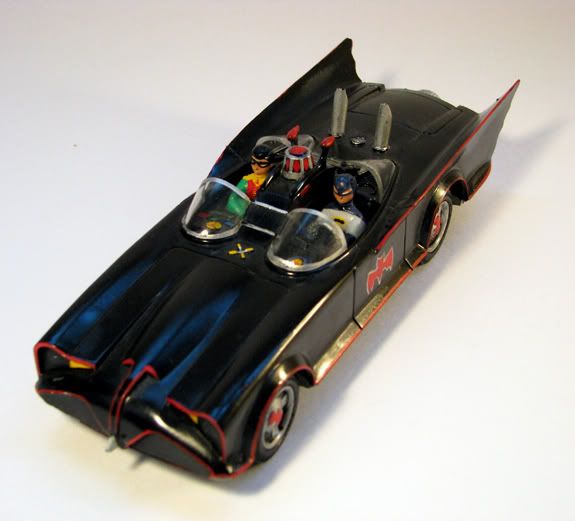 Turbines to speed!!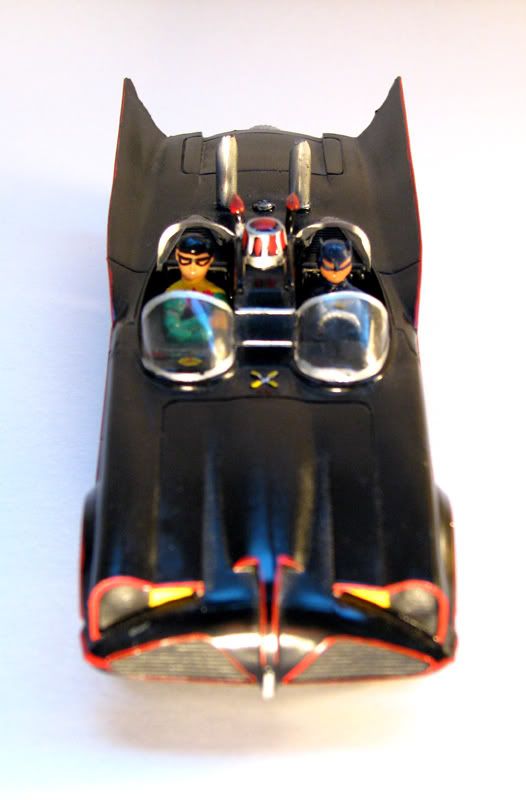 Roger, ready to move out!!!
Da Da Da Da Da Da Da Da Da Da Da Da DA!