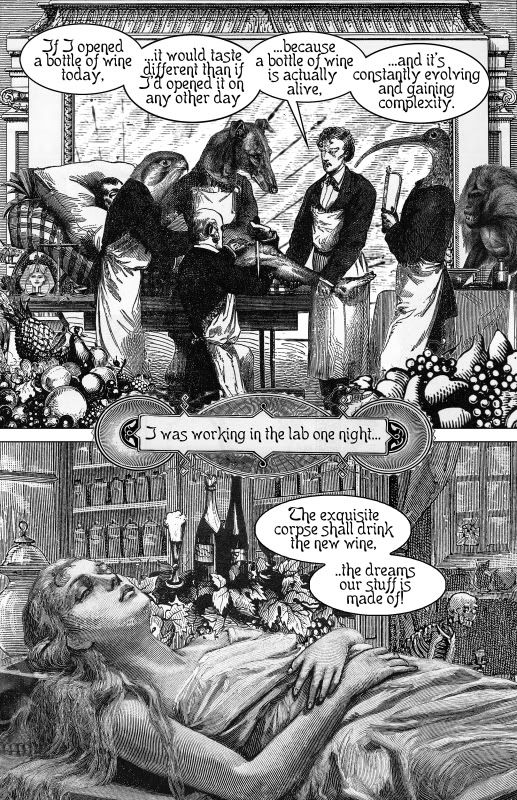 DIE TRÄUME (The Dreams) is my sideways tribute to Max Ernst & co., Osamu Tezuka's Black Jack (?!=21), AICN filmdom-fandom, and the jukebox-killing ode that is Bela Lugosi's Dead!

(Also, The Egyptian Book of the Dead.)

(-Annnd The Twilight Zone.)

(ETC.)

As usual, I did this for a contest (YAY MANGA!), but I'm also treating it as a warm-up for a very special comix adaptation...sort of a steampunk Willy Wonka story, if you will...



*hint* *hint*