MR. TILLEY TAKES MANHATTAN?!? WHUT?!?




See that secret hand sign up there? Translated, it means that TWO of my entries in The New Yorker's 2009 Eustace Tilley contest are now being featured in the winners' slideshow over on NewYorker.com! Out of the 300 or so pieces people submitted to the contest, I was doubly thrilled to find my two occupying a cozy spot between entries by both my former art sensei/Electronic Arts Storyboarding & Concept Guru/all-around swell guy Gary Amaro AND The Laugh-Out-Loud Cats Cartoonist/Hobo King of Internetlandia/all-around swell guy himself Adam "ApeLad" Koford.

I really have to hand it to Adam for helping to generate some nice viral buzz for my Watchmen-themed entry over at Drawn! early on (especially since he still had an entry of his own on the way)! Be sure to grab a copy or three of his new LOLCats comic strip collection like, NOW. (I'm certainly warming up my ROFLcopter and soup for whenever mine arrives.) :D

to a heppy land! fur, fur awayyy!!!




EUSTACE BANKSY



EUSTACE TIKI



WHAT TO DO?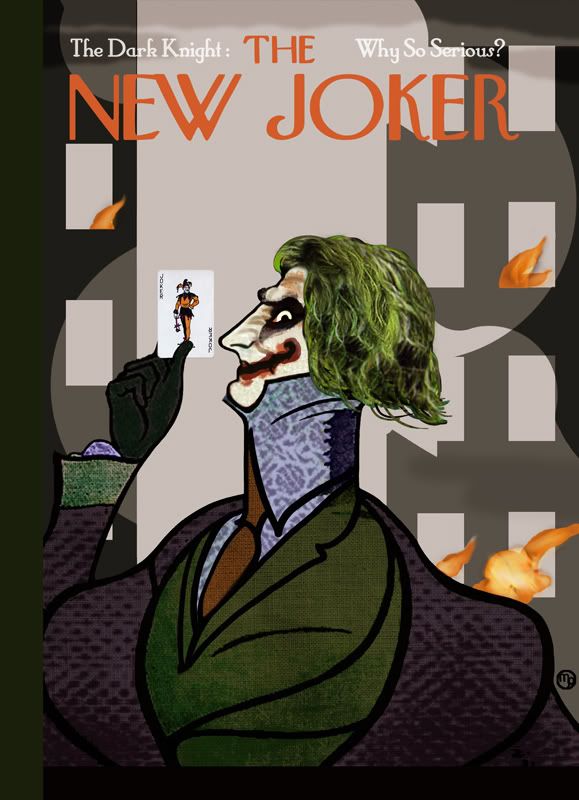 WHY SO TILLEYOUS?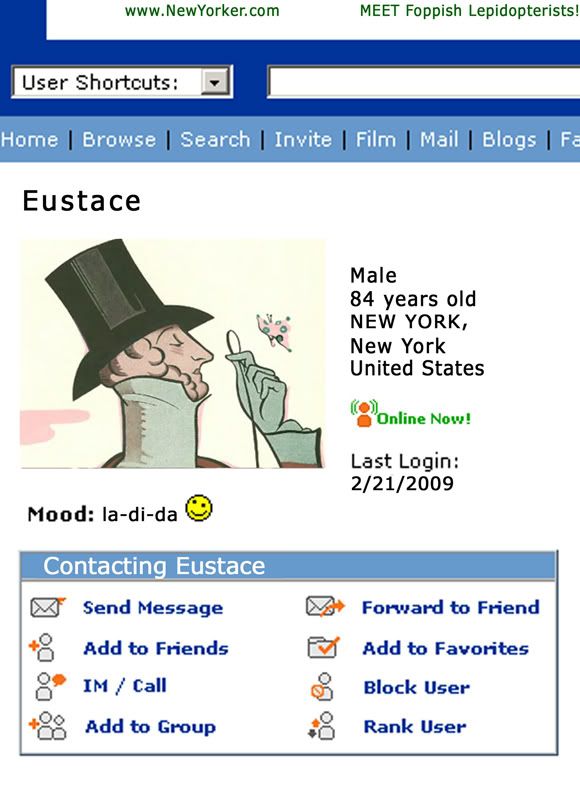 MYSPACE SILLY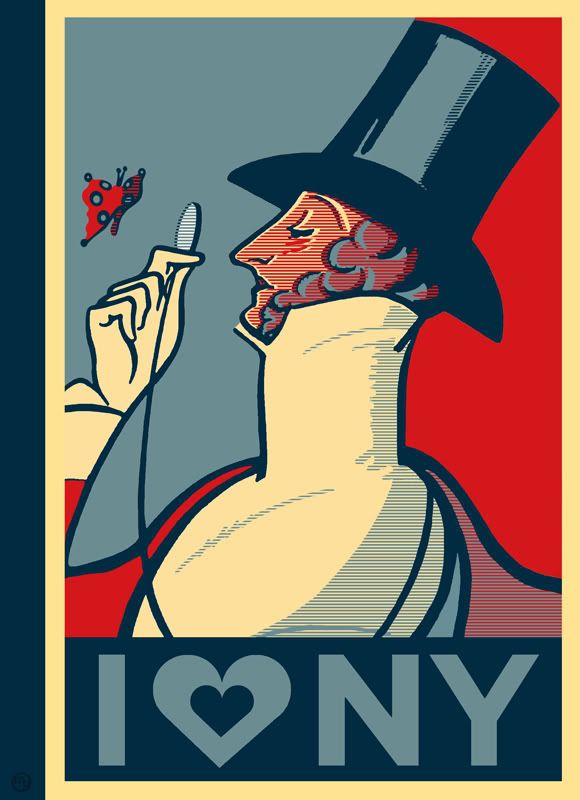 (The Obligatory) EUSTACE FAIREY



ANAMORPHOSIS TILLEY (Try it, Kids! It...sorta works!)



RORSCHACH TILLEY (Apologies to Dave Gibbons & Mr. Moore)

Annnnd That's all folks! See this month's print edition of The New Yorker for a wee surprise perhaps (are you listening, Mamaw?) ...Hopefully I can take all this as a sign my nightmare year is slowly coming to a close, and that dandy-er days are on their way...Still miles to go, I know (are you listening, Legionnaires? I'm sorry)...but now maybe a clearer pathway is emerging...