BATMAN + ROBIN (HOOD) + NINJA + VIKING + (DARK) KNIGHT + SAMURAI = ...BATMAN 2.0?
(Last-Minute Splash n' Dash, for Project:Rooftop's Latest)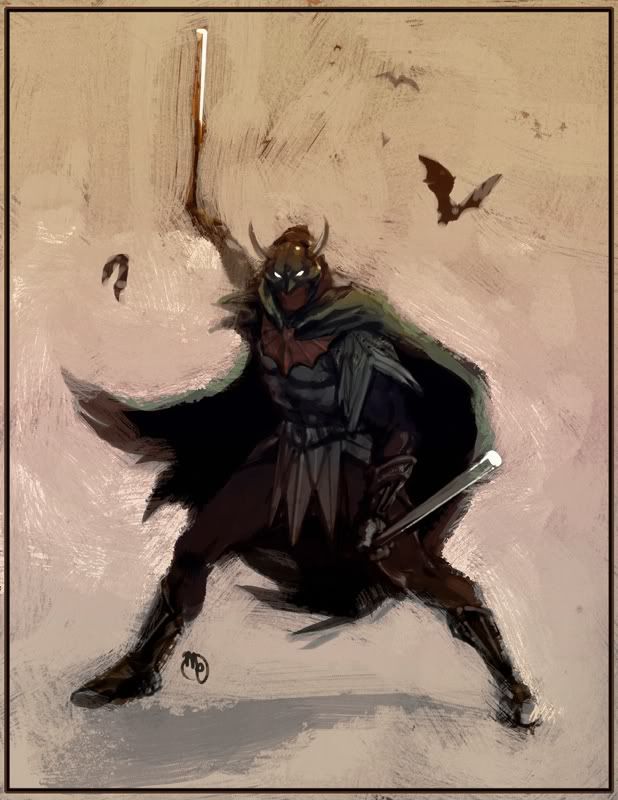 Tried not to overthink this one. Basically wanted something that would work okay with whoever ends up in the suit. Toyed with keeping the Nightwing "trackstripes" in red but eventually ditched 'em for dark all over (excepting the chest emblem, for its implicit 'robin redbreast' & black widow spider connotations). Tried to take advantage of the structural overlap between the traditional Robin Hood costume and martial arts protective gear (with more emphasis upon the 'Hood' factor than upon the... 'men in tights' one). Probably should have gone more high tech, but what can I say? I likes my Batmans basic and brutal. KA-POW!